Filipino Style Braised Chicken
2 servings
Ingredients
4 chicken thighs, bone-in and skin-on
1 medium onion, chopped
4 cloves garlic, chopped
2 tbsp fish sauce
1 cup passata (or crushed tomatoes)
1 cup chicken stock
Maggi liquid seasoning
1 cup frozen peas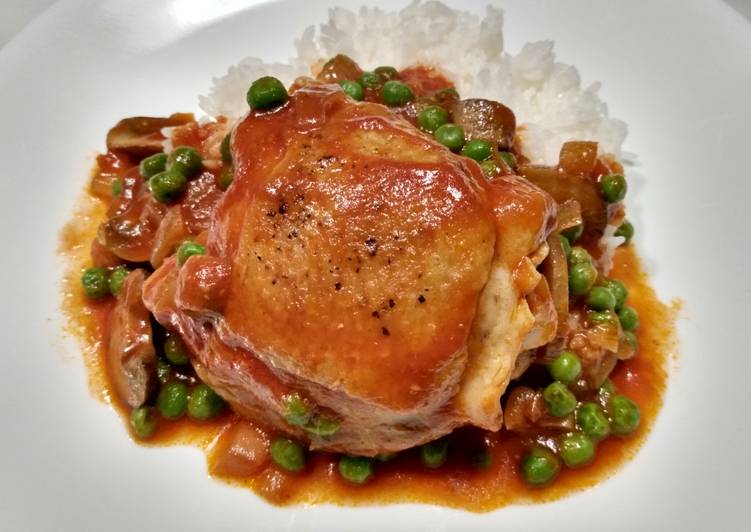 Steps
Season the chicken with salt and pepper. Add a splash of veg oil to a medium pan on medium-high heat and brown the chicken, about 3 to 4 minutes per side. Remove the chicken to a plate and drain all but a few tablespoons of oil from the pan.
Add the onions to the pan and sweat them for 1 minute. Add the garlic and sweat another minute.
Turn your stove exhaust to high (trust me on this) and add the fish sauce to the pan. Add the passata and chicken stock and turn the heat down to medium-low.
Return the chicken to the pan. Add 6 to 8 dashes of Maggi and cover. Let simmer 35 to 40 minutes, turning the thighs over every few minutes.
Remove the cover and add the peas. Let simmer for a minute more, then serve over rice.
By :